How to pack your Lunch - Top 6 essentials
There are so many beautiful shiny items out there that claim to be the best way to pack your lunch - some of which come with a hefty price tag. Some items may look great with all the bells and whistles but if they are not what you are going to want to be using every day, like your Cheeky Patch, the cost-per-use may be draining on your bank balance.
Do some research before you buy to see if you are going to get the full value out of what they offer, and not just get pushed to the back of the kitchen cupboard. You might find that an all in one bento lunch box just becomes inconvenient to cart around, or cumbersome to eat from - maybe smaller individual containers better suit your eating habits.
The first thing, aside from your Cheeky Patch, that I can recommend is to get yourself a great lunch bag. You can see my reviews here.
Packing your lunch doesn't have to be expensive.
Once you have your bag there will be a number of things around the house that you can use to pack all your snacks, drinks and meals; including jars, wraps, containers and bottles.
Here are a few items I found around my house that I use to pack my lunch;
Jars
As big or as small as you like are great for packing salads, and dressings separately, dried fruit & nuts, cut up fruit & veg, dips, crackers, treats, and the list goes on. Dependent on the size of your jar there is really no limitation on what you can pack in these.
I like to use them to pack hummus and veggie sticks.
Beewax wraps
Apart from the sensational plastic-free, environmental benefit of using beeswax wraps, with so many pretty, colourful options around why wouldn't you use these to brighten the way you pack your lunch. Not only can wraps be used to cover bowls and half used avocados or onions but it can wrap sandwiches & rolls, and is especially great for snack once you bring out your origami skills to fold them into little pouches.
Brown Paper
As another alternative to plastic wrap or the wax-covered bleached paper - either as a roll or in bag form the old-fashioned brown paper has just as many great uses as beeswax wraps.
Other essentials
Once you have worked out what your packing preference are getting yourself a lunch box and drink bottle are really must haves, as is a reusable coffee/tea/smoothie cup - I recommend a double-walled one that keeps drinks hotter or colder for a lot, lot longer.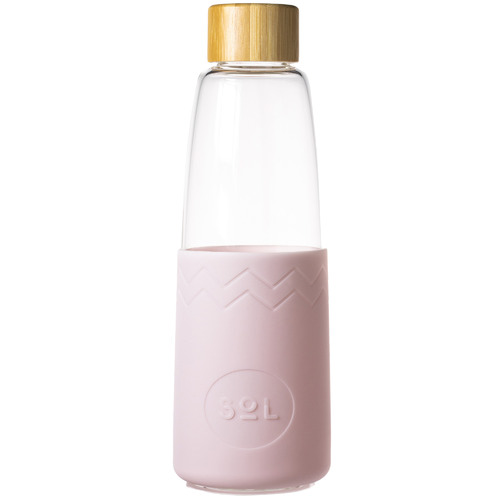 From L to R; Lunchbots, Cheeki, Sol
Let me know in the comments what and how you pack your lunch.
Jodi - Cheeky Patch, Founder